October 1, 2019
There is no doubting the power of  face-to-face in today's tech-heavy, socially-connected world. And since Millennials ignited the experience economy, the growth of the events industry has accelerated faster than a viral meme. 
Event platform Bizzabo found that 41 percent of marketers considered event marketing to be their top marketing channel—up 32 percent year-on-year ahead of content marketing and social media. 
The upshot of a global boom in events is that the industry is becoming more crowded and competition stronger. So when – this September – CWT Meetings and Events won the top spot in the annual ranking of the top 50 UK event agencies by C&IT (Conference and Incentive Travel), followed by 'Global Agency of the Year' at the C&IT Industry Awards having increased our events turnover to £62m, we were truly humbled.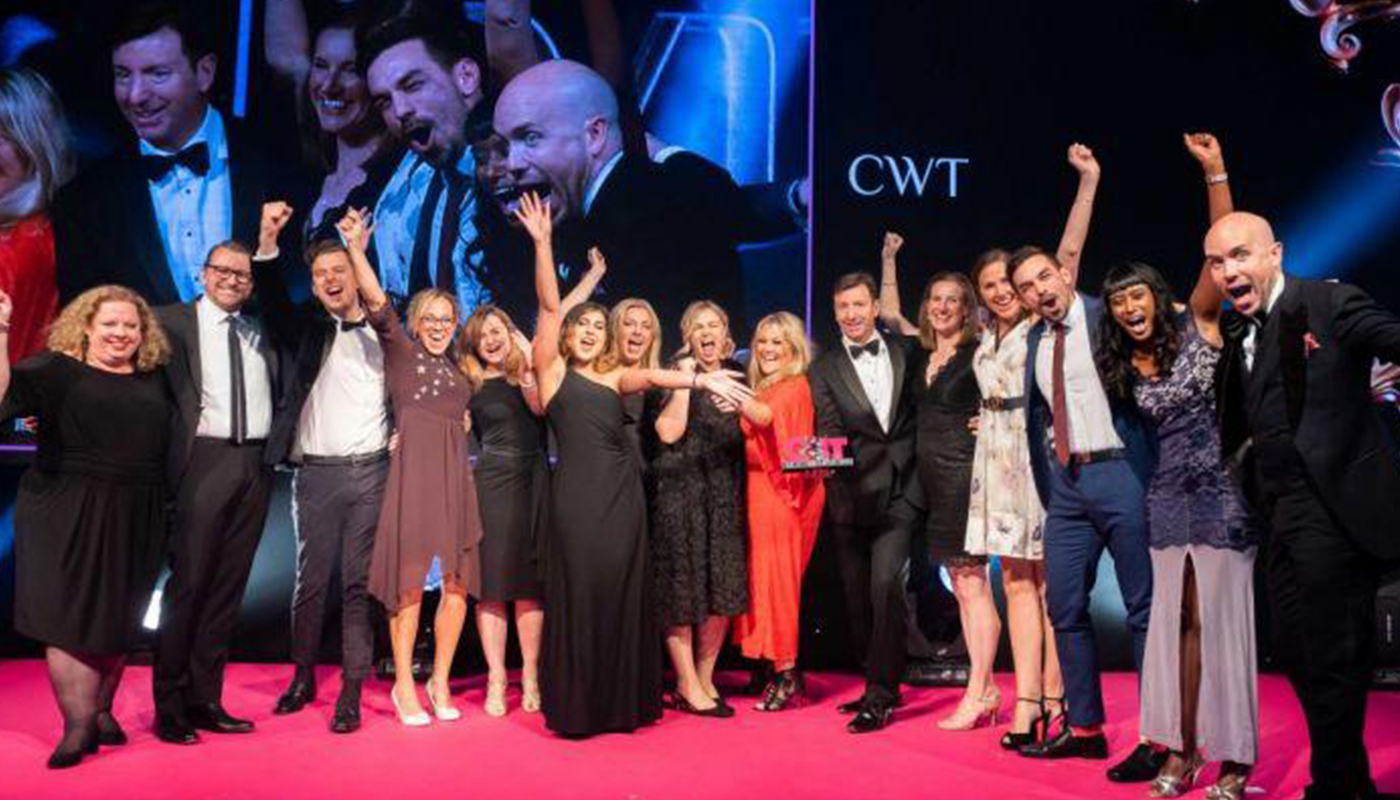 It takes a great deal to stay in the lead. But, not all prospective clients know what to look for in a meetings and events agency. Here's what an agency worthy of such an accolade should offer you. 
1. Playing to their strengths
Being a truly global agency isn't just about presence but how to connect expertise around the world. A good events agency combines data from travel and events under one live dashboard. For travelers, a meeting or event is often their reason to travel. The traveler is an attendee. More than ever, clients are looking to consolidate business travel with meetings and events. The analysis of that data is critical to globalizing programs and driving success for companies that operate in more than one locale.   
2. They don't imitate, they innovate
A superior agency invests in creative people who know how to translate the ethos of your brand into live experiences. They're at the forefront of innovation and ideas in technology, food content delivery and all-important CSR (corporate social responsibility) activities. From dating-style apps that help attendees break the ice to content that travels around the conference room via poolside meetings or hikes, the festivalisation of events continues its rise . Push your  agency to identify  the  microtrends that they'll be seeing a lot of and make sure of the highest returns on event.  

3. Experience is king
Demand is growing for events that are experiential and multi-sensory in nature. The imminent rollout of 5G will make connections quicker and faster. Wow your clients with excellent service and their attendees with an experience that will last a lifetime. You'll be rewarded with social shares and a lasting impact on attendees. This builds brand loyalty and employee engagement and commitment. 
4. Be at the vanguard
 Our research shows an 83% increase in the number of event apps created since 2017 and a rise in virtual reality, augmented reality and bots. Technology plays a major role in today's events. Not only should an agency provide a seamless experience and answer the needs of the younger generations, they should capture data and analyze it to motivate attendees, drive actions and deliver exceptional results year over year. 
More customers are looking to globalize their meetings & events programs  with data sitting at the core. We have been rolling out a single, unified technology platform across all four major regions of the world to ensure our teams in each market are recording data in the same way – benefiting industry and customers. It's important to innovate but always with a view to whether it's possible to roll out solutions globally. 
5. Remember CSR & have fun! 
Most corporations have clear responsible business activities. Ensure that you work with an agency that can build your brand values into key activities throughout the event. We all know that organizing events can be stressful. Don't let the pressure overwhelm you. Choose an agency with whom there's a positive personal connection. It's an old cliché but teamwork really does make the dream work.  
Blog Author, Ian Cummings, Vice President for EMEA at CWT Meetings & Events