May 6, 2019
 
In the sphere of meetings and events, the familiar, staid scenario of days in a ballroom or a conference facility is slowly dissolving, yielding to the growing trend of festivalization, an immersive experience that gives a business event a relaxed, consumer ambience. This can be anything from co-curations of sessions and innovative workshops to greater social media activity and more creative visual and venue design, injecting routine get-togethers with style and excitement.
But what is feeding this increasingly commonplace movement, what kind of requests does it involve, what are the challenges associated, and do the benefits really outweigh the costs? 
Meeting & event planners get creative
"We've definitely seen an increase in clients wishing to create their own festival atmosphere when planning events," says Michelle Sargent, Director CWT Meetings & Events, Australia/New Zealand. "This has been evident in many industries such as automotive, beauty, pharmaceutical and direct selling. Everyone wants to move away from the four walls of a conference room." The reason being that a standard room, whether it's in Bali or Sydney, could be anywhere – whereas in today's world of hyper-connectivity, attendees want something more experiential. Don Lau, Assistant Vice President, Global Group and Event Sales, Shangri-La Hotels & Resorts, has also noticed this trend increasing over the past five years, especially for meetings and events with a lot of younger participants.

The demand for festivalization has definitely grown, as companies look for inspirational ideas that allow maximum exposure through their social media, and the seed for an event usually germinates in the planning stages.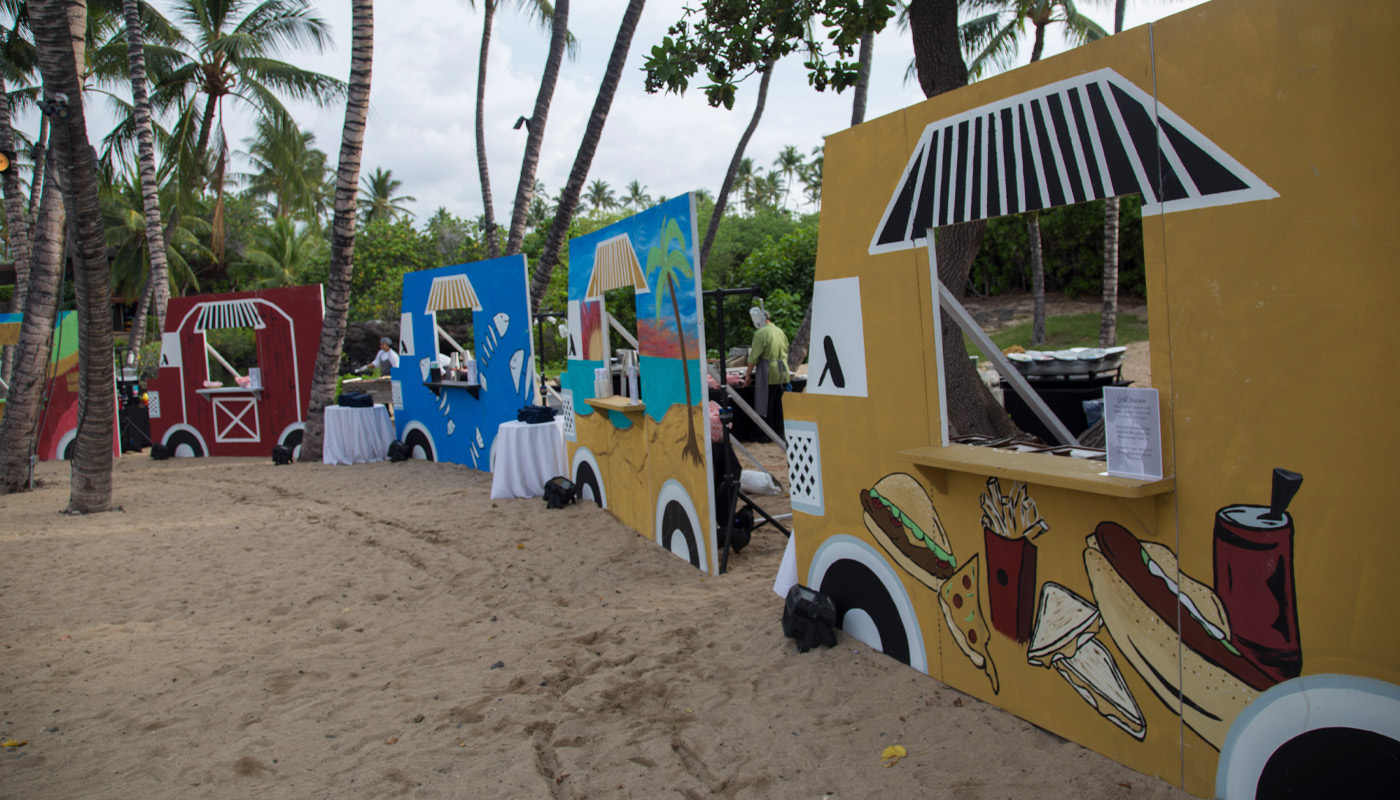 Sargent notes that about 98% of her Australian clients demand at least one outdoor event, clarifying that it's a cultural expectation. Unsurprisingly, some of the top destinations for festivalization are in Australia — Sydney, the Gold Coast, and Adelaide, helped by the expertise and knowledge of suppliers to stage these kind of events, temperate climates that make them available year-round, and affordable options that allow firms with limited budgets a range of choices. Other popular destinations include Bali, Fiji, and Phuket. "We've done several three-day conferences and conventions, and rather than the old-style, long tables in a room, we might have part of the exhibition on a golf course," says Sargent. "It gets people out of the room. Sometimes we have pop-up food stalls or massage stands. It's a chance for an exhibitor showcase to not be done in the old-fashioned way." For Cyril Constantino, Manager, Supplier Management, Asia Pacific, CWT Meetings & Events, the request for festivalization is especially strong if a client returns to a destination already visited, a way for the firm to experience the place through a new lens. 
While are these occasions are on the rise — Sargent sees about a 20% increase year-on-year in Asia-Pacific RFPs asking for them — are they just gimmicks, fun celebrations bleached of real work or tangible benefit to the company? There is certainly a strong case for them, as they create a memorable, experiential event, that highlights a company's sense of creativity and joie de vivre, and helps to boost morale, and if done right, will be something that all participants will enjoy.  
Hotels and tourism boards join the party
Hotels and tourism boards are also getting in on the game. Properties are taking simple measures such as revamping their furniture, adding more beanbags and couches instead of the typical conference chair and table, or preparing different settings and venues, indoors and outdoors. Many hotels are partnering with nearby venues to facilitate this, while some also offer their own offsite catering, comforting clients that might have concerns about the quality of F&B at such events.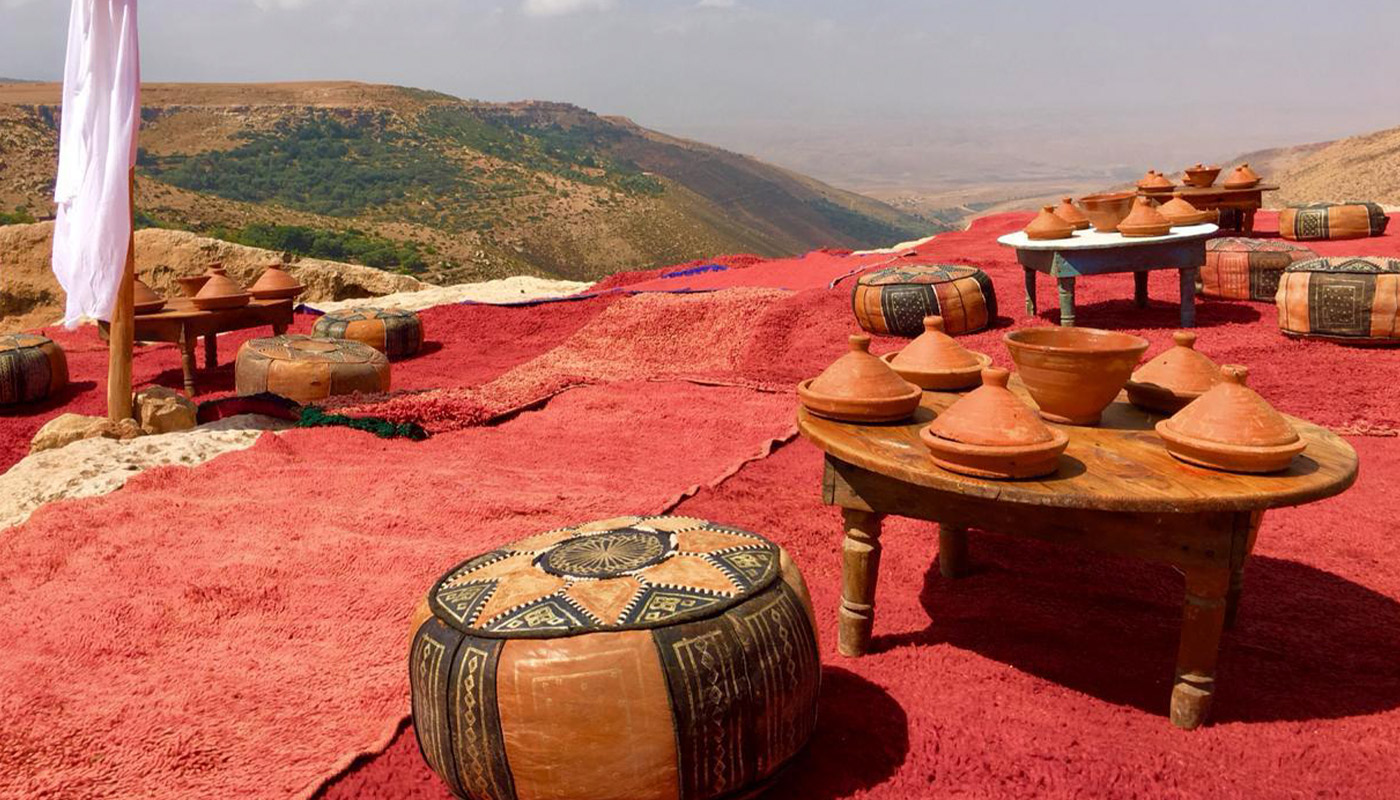 Shangri-La Singapore, for example, has a number of nature-inspired meeting spaces, and also offers the use of its Tower Wing Grand Suite for various group functions. The hotel also provides offsite catering at Gardens By The Bay, the National Gallery and other heritage locations. Lau says requests he sees for festivalization "typically come from the luxury and retail sectors". Examples of prior ones include chartering Singapore River Taxis to pick up a group post-meeting and take them on a trip to Marina Bay Area for an off-site dinner, organizing a dinner event with food trucks in the hotel's open-air carpark, and using the hotel rooftop as a parking place for a helicopter and then catering a cocktail function there.  
Some tourism boards offer rebates to clients when they include off-site activities, or throw in perks such as welcome dinners, airport transfers, and entertainment, especially if they know that the planner for the event is also pitching other destinations. "In Dubai we worked closely with the Dubai Business Events & Convention Bureau to create a bedouin setting in the desert, and used a five-star hotel for the catering and staff," Sargent says.  
Caitrin Moh, Senior MICE Manager for the Korea Tourism Organization, says the tourism office can help planners check on the feasibility of their meeting and event concepts, provide guidance on securing necessary government permits, and also connect them with relevant suppliers and attractions such as caterers, restaurants, premium shopping outlets and theme parks near their event venue. 
Local regulations, budgets and other considerations
While the desire is very much apparent, the logistics of shaping a memorable event is not without challenges. The biggest concern is security and safety, and for any event there must be assurances and measures that everyone will get home safely, with infrastructure and lighting in place so that nobody is in danger. Council permissions, especially in Australia and New Zealand as Sargent attests, can be hard to come by, especially with considerations for noise restrictions, alcohol consumption, pyrotechnics, and curfews. This is why, she notes, that many of her clients choose to take the event elsewhere in the region.  
Moh advises that varying business practices and cultural differences must be considered. For example, South Korea does not allow private events to be held at their historical sites such as the Gyeongbok Palace or Secret Garden (Biwon) in Changdak Palace. Other factors such as labor laws should also be taken into account. "South Korea has strict labor laws, so additional fees might need to be paid if suppliers are required to work beyond official business hours. Meeting and event organizers should clarify and agree on these details with their venue and suppliers before inking contracts." 
Budget is perhaps the factor that guides the type of event possible, informing what is and isn't feasible, and Constantino reminds clients that they should be prepared to pay more for this kind of event versus the standard indoor arrangement. Within a hotel, different venues — a poolside gala dinner for instance — may charge extra for set-up of food stations, the delivery of power, the addition of entertainment, and these can squeeze the budget. "In RFPs, clients always mention their past history, what they've done before, what other agencies have proposed," says Constantino. "They want something new, they want us to inspire them. They want money-can't-buy experiences. And we can come up with something based on their budget."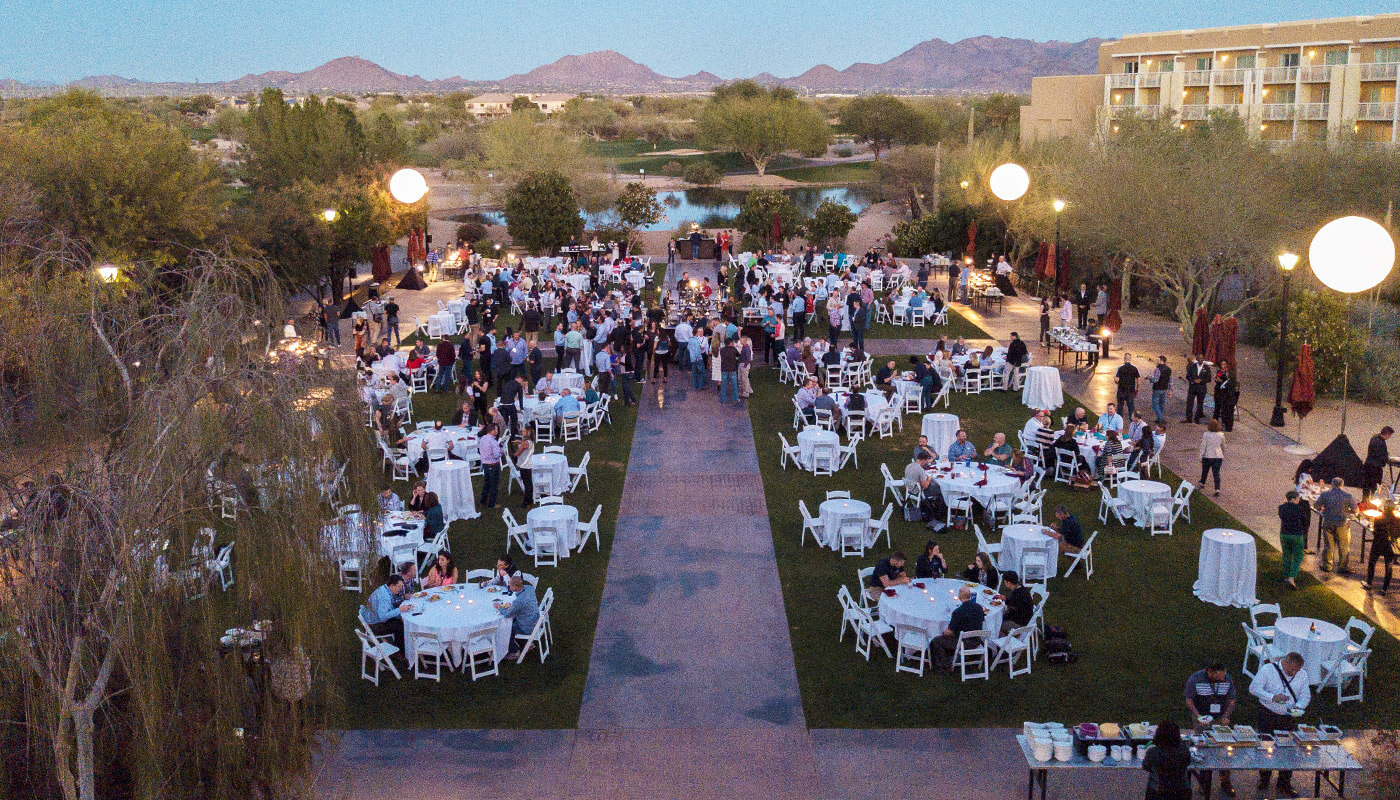 It is also critical that the planner understands the demographic that will attend the event, so charging an active 25-year-old planner to fashion an event for a sedate group in its 60s might not be the ideal match. To counter this, Sargent recommends using a committee, a small and reliable team that brings diverse opinions and ideas to the proposal and works closely with the appointed events company.