28 October 2022


Let's start from scratch, as if we have never heard of vampires, stakes, or the infamous Count. This is the way to introduce Transylvania for what it is, a Romanian region of impressive forests and misty roads that lead to picturesque cities and medieval castles and fortresses.
With the Carpathian Mountains always in the background, 'the land beyond the forest' is home to 5,000 brown bears. Its landscape offers spectacular views including the Transfăgărășan highway, named the world's greatest driving road.
WHY GO TO TRANSYLVANIA?
Romania has achieved impressive growth and prosperity over the past two decades. Its infrastructures and communications have improved considerably since the country joined the European Union in 2007. As a result, Transylvania is emerging as a very attractive destination for groups and events.
Reaching its main attractions and cities is easy. Brasov, Sibiu and Sighisoara form a triangle of quaint cities, each with their own beauty and reachable within a two hour drive. Sibiu has an international airport with flights to many European cities, whereas Bucharest Otopeni International Airport is 3 hours away from Brasov. Accommodation has improved in conjunction with the country's overall development and that means there is something for most budgets, from international hotel chains to boutique guest houses and upmarket lodgings.
However, despite these modern advances, traveling around Transylvania somehow feels like one has gone back in time, which adds to the region's charms. There are still horse-drawn carts and donkeys on the side roads and you still spot villagers dry hay in the sunshine.
AFFORDABLE DESTINATION
Transylvania is a cheap destination for groups and conventions. If we compare Sibiu with two popular European destinations like Barcelona or Munich, restaurant prices in Barcelona are 98.49% higher whereas consumer prices in Sibiu are half the price than in Munich, according to Numbeo (as per October 2022). The price per attendee in Transylvania is one of the cheapest in the European Union, including other Eastern European cities like Prague or Krakow.
HEARTY FOOD AND LOCAL SCHNAPPS
Transylvanian cuisine reflects its complicated past and the varied history of its population. It is best described as a fusion of Romanian agrarian culture with influences from Hungarian, German, Turkish and Slavic dishes.
The most traditional food in Transylvania is Sarmale, pickled cabbage rolls stuffed with meat and rice. In recent years, a vegan version has been added to the menu, usually stuffed with mushrooms. What hasn't changed is the popularity of the local schnapps, Palincă is a high-octane liquor made mainly from plums that can easily knock down the bravest drinker.
THE WORLD's GREATEST DRIVING ROAD
For those that get their kicks from high adrenaline activities, driving the Transfăgărășam highway is a must. Featured in the British motoring TV show, Top Gear, the highway begins 50 kilometers east of Sibiu with tree-lined hairpins leading to a barren valley.
Keen drivers from around the world travel to Transylvania to experience driving the sinuous ascends and descends of the Făgărăș mountains in a string of hairpin turns, corners and amazing views. Heavy snow means the road is only open from June to October, so be sure to visit during the summer months.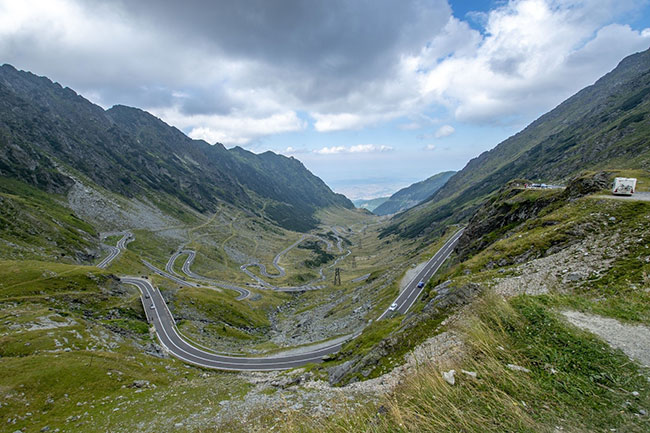 THE PLACE TO BE FOR BEAR SPOTTING
The Carpathian Mountains are home to around 5,000 brown bears, Europe's largest population. Some even roam around mountain roads to the delight of the lucky visitors that spot one. There are a number of hides to observe bears in the wild with a ranger, many of which are available to book for those groups not willing to leave the experience to chance.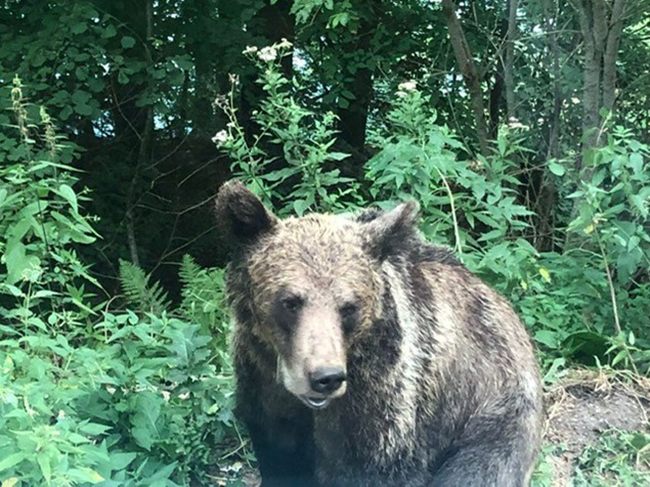 THE PERFECT CASTLE FOR A VAMPIRE  
If you were to try to find a castle that is reminiscent of Dracula's home, it would be Bran castle. Perched on a hilltop, the medieval fortress has narrow corridors, steep stairs and dark corners, the perfect place for a Count with a taste for impaling their victims. Bran castle is worth a visit even if there is no evidence that Bram Stoker knew anything about it when he wrote his novel in 1897.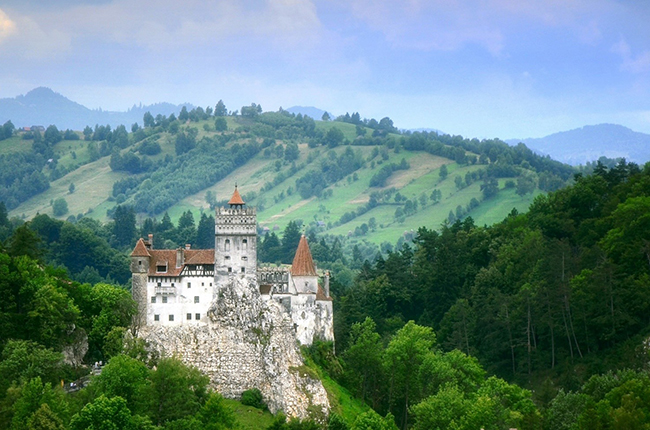 WHERE TO HOST IN TRANSYLVANIA?
SIGHISOARA: MUCH MORE THAN DRACULA'S BIRTHPLACE
As in all myths, the truth around Transylvania's infamous count, navigates between historic events and the prolific imagination of writers like Bram Stoker. One thing for certain is that Vlad Drăculea Aka Count Dracula, was born in Sighisoara. But that's not the reason why the city entered the list of UNESCO World Heritage. The real reasons lie in the beauty of this well-preserved medieval city that sits on top of a hill, overlooking a green valley surrounded by city-walls. Sighisoara cobbled streets, relaxing atmosphere and fancy restaurants made it an ideal destination for small to mid-size meetings. As with everything in Romania, it is not overly exploited by mass tourism, so visitors won't get the crowds seen in Bruges or Prague.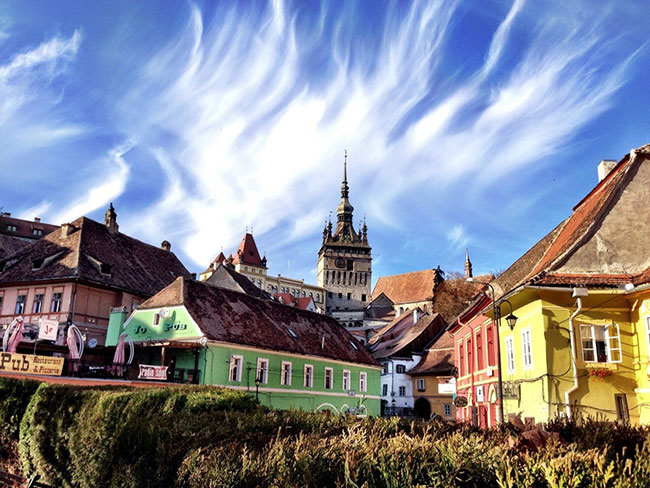 SIBIU: THE CITY STARING AT YOU
Sibiu is a vibrant city famous for its eye-shaped ceiling windows. Its international airport and proximity to Transylvania's main attractions makes it a good starting point to explore the region further.
Capital of the Saxon settlement in Transylvania, Sibiu has a distinctly Germanic feeling. The city has history and architecture, but above all, what conquers the visitor is its relaxed and happy vibes. Its pedestrianised streets are full of restaurants and entertainment, and its hotels offer a wide range of meeting and conference rooms.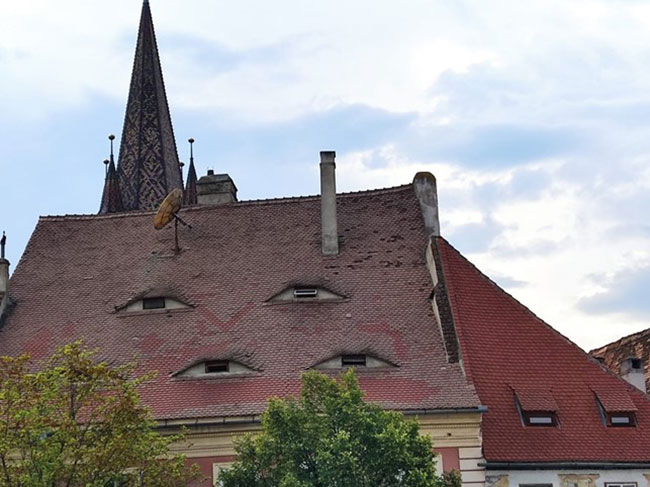 BRASOV: HISTORY AND NATURE COMBINED
Brasov is one of the most beautiful and most visited places in Transylvania. It's a very well-preserved medieval city with cobbled streets, incredible palazzos, and churches. Its pedestrianized city center offers a wide selection of restaurants and cute little shops.
One of Brasov main attractions is Mount Tampa. The mountain overlooks the city and is home to many species from brown bears and lynxes to butterflies and a wide variety of birds. Walking to the top takes about an hour and visitors can also ascend its 940 metres by cable car. Perfect for those attendees keen to the outdoors.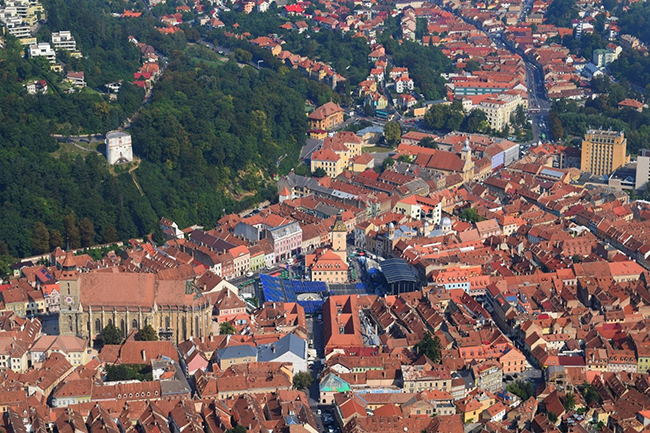 Marisa Garcia de Ulzurrum – Global Bid Manager