January 8, 2019
São Paulo's vibrant metropolis is an alpha of other global cities, with a booming financial center, there is no doubt it is one of the richest Brazilian states. Home to over 20 million proud Paulistanos, it is a city that is culture rich, waiting to be unfolded. Unleashing the great art-house cinemas, immersive and experimental experience, São Paulo will leave you feeling exhilarated and inspired. The Paulistanos have created a foodie heaven filled with world-renowned bistros and gourmet restaurants, you won't be leaving hungry. São Paulo is filled with endless possibilities, including some fantastic meetings, events and leisure opportunities, creating unique and innovative 'bleisure' trips to Brazil.
The trendiest venues and hotels in Brazil
São Paulo is home to some of the most exquisite hotels and venues to host your next meeting or event. Casa Petra, Sala São Paulo and Espaço JK are a few of the famous and unique event venues in São Paulo. Sala São Paulo is also known as a cultural center, which is located in Júlio Prestes Train Station in the old north central section of the city. The venue is often used for concerts as it can hold up to 1,500 seated attendees at once. São Paulo has an array of luxury and business focused hotels that accommodate for all business meetings and large scale event requirements. With big names such as Grand Hyatt, Hilton, Sheraton present alongside other leading hotels of the world, including Tivoli and other design focused hotels such as Hotel Emiliano, there is a venue suited to all kinds of business requirements.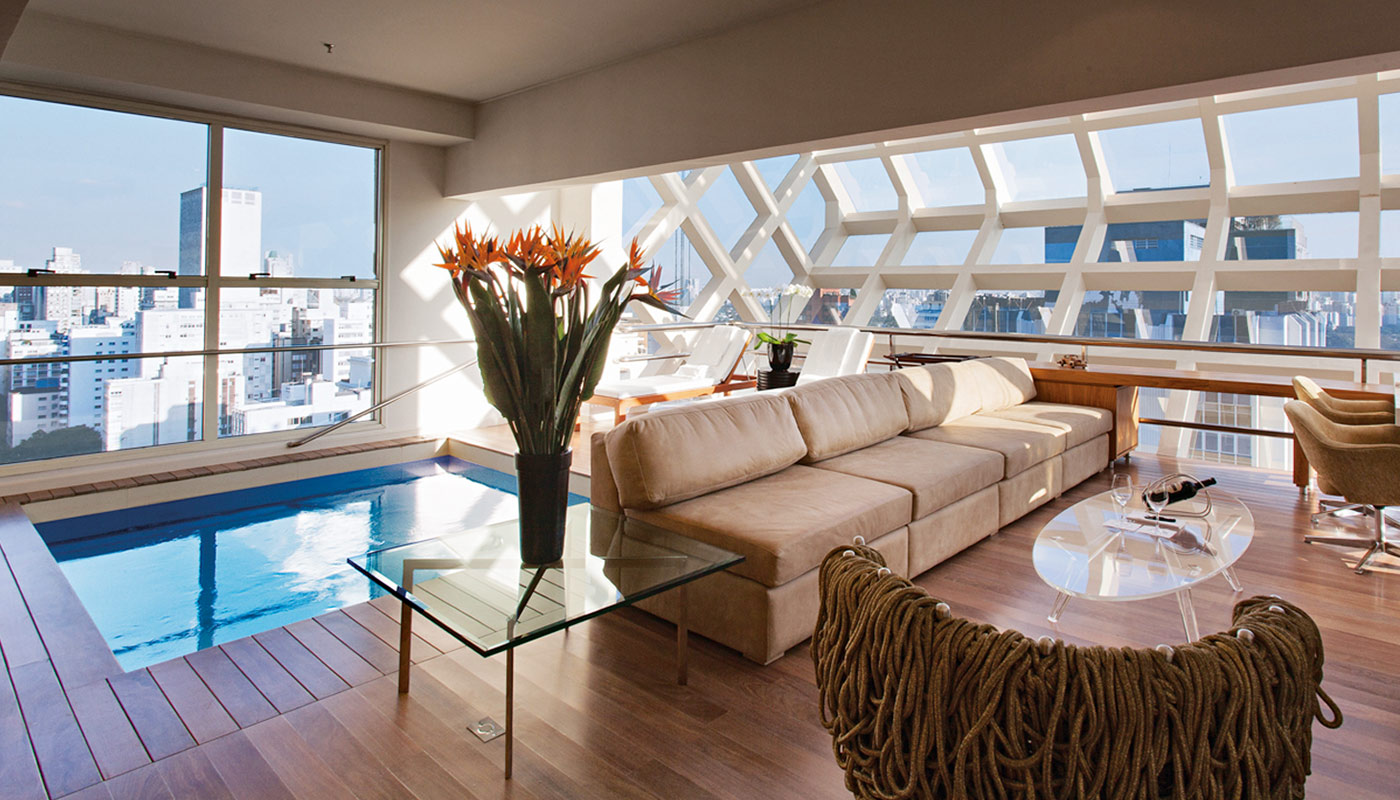 Join in the fun São Paulo style!
There is plenty of things to see and do in São Paulo. Discovering the exhilarating, fun city should be your number one priority, besides attending a meeting or event, of course. The Ibira Walking Tour is a fantastic way to see São Paulo's much loved park by foot. Discover all the fantastic sculptures, museums and monuments that are full of history, culture and art. Also, discover the nearby urban beach, walking around beautiful lakes, taking it nature at its best.
Another worthwhile tour is the City of Contrasts, where you can discover the fascinating history behind Brazilian culture and history. Team up with one of the guides and discover the Burle Marx Park, the incredible wave-like facade of Casa de Pedra and mosaic features from the legendary Catalan architect, Antoni Gaudi. It makes for a perfect photo opportunity!
Visit the Parque Estadual da Cantareira, one of the world's biggest urban rain forests. It's well worth the visit, getting up close and personal with some of the local monkeys and birds. There is also a fantastic view of the city if you get high enough up the slopes of Serra Cantareira.
Mercado Municipal de São Paulo, is the biggest and most varied market, filled with delicious juicy exotic fruits, tapas, meats, herbs and spices. When visiting, be sure to try a Mortadella (heat cured pork) sandwich or a Pastel de Bacalhau, made with potatoes, cod, eggs, onion and parsley for lunch.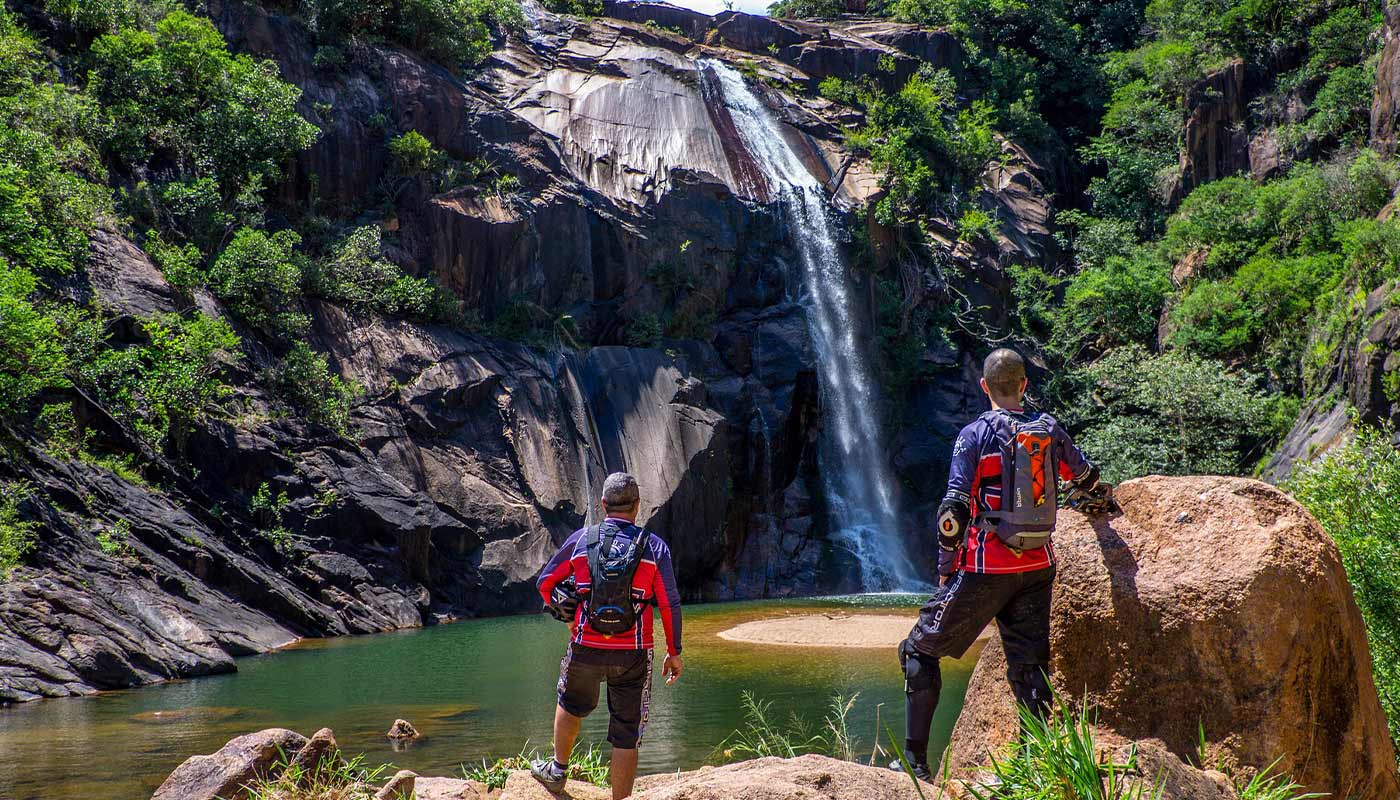 Authentic Brazilian food, like no other
Brazilian food is a mix of traditional cooking practices and a mix of other cultural influences. It's mainly characterized by African, Japanese and European influences, with a touch of American and Indian. The city's eclectic mix of native and international citizens welcomed a range of ingredients and spices over the years that contributed to what is known as the Brazilian cuisine now. With thousands of restaurants that occupy the city, there is something to fit every craving, be it something obscure and complex traditional dish or a simple dish, like pizza. There are many popular Brazilian dishes found that are a must try while visiting. Look out for "Tutu a Mineira" which is mashed beans, served with roasted pork loin, cabbage and rice. Simple light bites such as "Pao de Queijo" which is cheese bread and "Polenta" which is baked dough made from corn flour or "Churrasco" which is high quality barbecued meat. Perhaps you may be interested in trying "Virada Paulista" which is rice, beans and banana (interesting mix!) served with meat and "Feijoada", a stew of black beans and a variety of different meats, served with kale and rice. If you still have room for something after dinner, try a "pastel" which is a fried pie with various sweet and savory fillings such as cheese, guava and condensed milk.
We recommend a few restaurants to try for post-meeting team dinners when you are visiting São Paulo, Try D.O.M. for innovative dishes and Haute cuisine. Maní is one of the Top 50 best restaurants in Latin America, which serves some of the finest Brazilian dishes. TUJU is a two Michelin starred restaurant bringing a sophisticated simplicity to dining in Brazil, with a specialty dish of Sea urchin, squash, almond oil, seaweed and key lime. Ristorantino is an Italian restaurant, serving some the best Italian dishes, especially the risotto with lemon cream.
It's time to take your meeting or event to São Paulo.