May 6, 2019
 
Peru's capital, Lima, is a bustling metropolis based in the valleys surrounded by an avid desert, overlooking the Pacific Ocean. Its costal location makes it a fish and seafood rich destination, where the quality is like no other. The temperatures across Peru's coast allows for plenty of warm and sunny weather, with minimal rain over the winter months. The Spanish culture has run through the city for the past 300 years, filled with beautiful churches and monasteries that are worth a visit. Lima is also known as the center for meetings and events, especially as the capital of Peru. 
HOTELS, VENUES AND PLACES TO MEET
One of the highlights of hosting a meeting or event in Lima is its central location into Lima's international airport, The Jorge Chavez International Airport. Residing a seven miles north of Lima's center. You can easily access Lima directly from Atlanta, Miami, New York, and Toronto, appealing to the North American territory.  
While there are no dedicated convention venues in Peru, there are an excellent assortment of hotels available, with extensive meeting and event spaces. Many of them belonging to global hotel chains, with a vast amount of boutique hotels with a local Peruvian vibe. 
Some of the most famed hotels are Sheraton Lima, with over 400 rooms and 45,000 square feet of dedicated meeting space, The Westin Lima with 30,000 square feet of meeting space and 301 spacious rooms, or Swissotel Lima with a two grand ballrooms to host any kind of event for up to 1,630 people.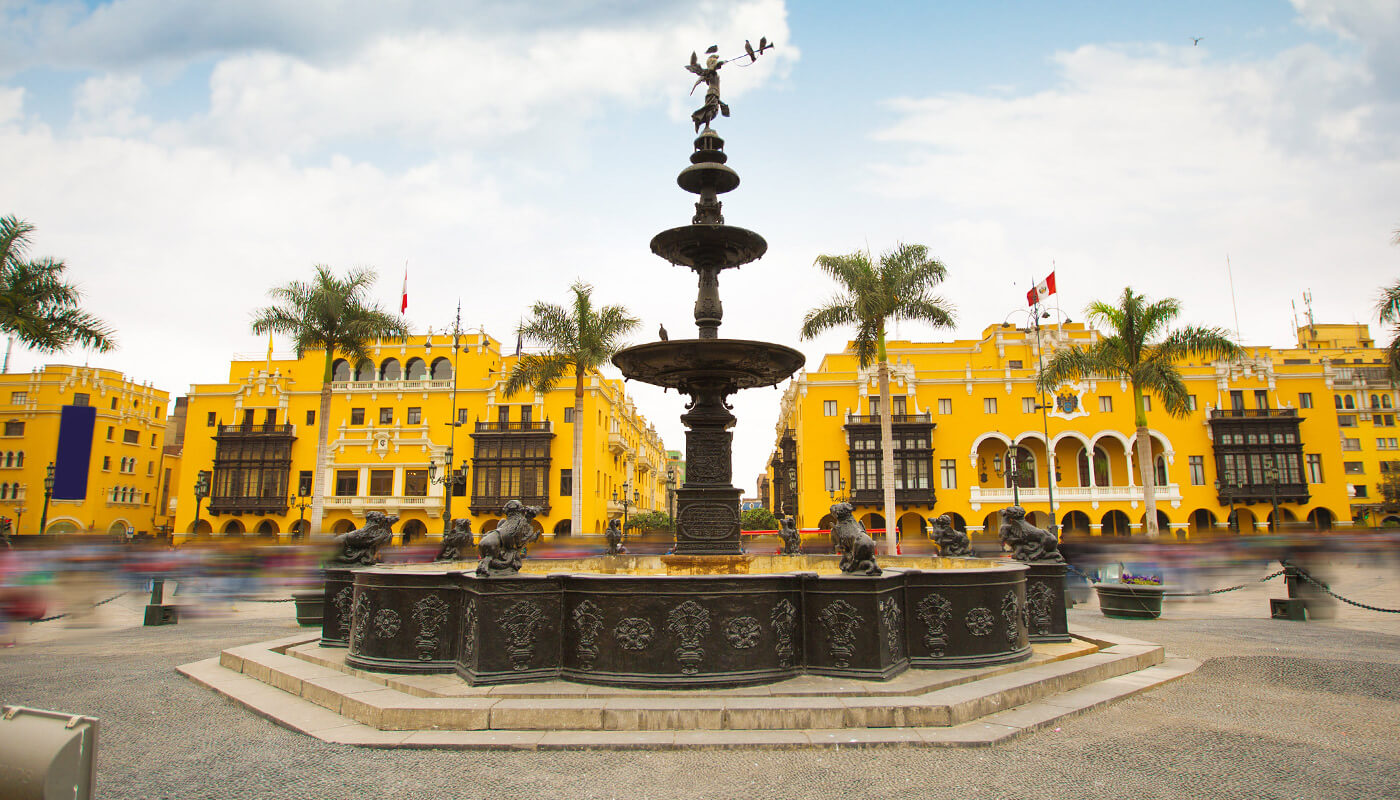 EAT YOUR WAY THROUGH LIMA
Lima is known for its culinary delights, which has developed across the world over the past few years. But, nowhere makes it quite like the Peruvians. When visiting for business, it is the perfect opportunity to eat your way through Lima, and try some of the best South American staples. Here is what you must try when in Lima: 
1.    Aji de Gallina: A rich chicken stew often found in the winter, as it tends to be hearty, but is a fine example of Peruvian "rustic" cooking at its best. Where to go? Try Huaca Pucllana ruins restaurant. 
2. Anticuchos: Grilled meat is a staple of Lima, but even more so, tender, succulent organ meat. This dish is made using cow's heart, with slices of potato and onion in between, on a skewer, before being drizzled with lime juice. Where to go? Anticuchos de la Tía Grimanesa, which use to be a 30 year old standalone cart run by a local women, until she became so busy, she opened a restaurant in the very spot. 
3. Sanguche de Chicharron: A warm sandwich made from slow-cooked, juicy pork topped with fresh and spicy tomato salsa. It makes for the perfect on the go lunch when visiting Peru for business. Where to go? El Chinito, which I known to be the best restaurant for this delicacy. It's a family run restaurant and has been in business for over 56 years! 
Lima allows for some ideal team building activities through gourmet dining with some of Peru's finest chefs. Creating lasting relationships between colleagues through a love of food, while sharing a new experience with your team in a different country. 
UNCOVER LIMA THROUGH INCENTIVE TRAVEL
Lima has so much to offer as an incentive travel destination. The coast has some of the most delightful sights, such as Paracas National Park with gorgeous desert landscapes and explore the wildlife at the Ballestas Islands. With Machu Pichu a train's ride away too, it makes the perfect escape to the lost city to discover the ruins that at the mountain top. You can't miss out on taking a boat trip to Lake Titicaca and uncovering the reed islands of the Uros Indians, before visiting the pre-Colombian funeral towers. An incentive trip like no other, waiting for you in South America. Can you see yourself here?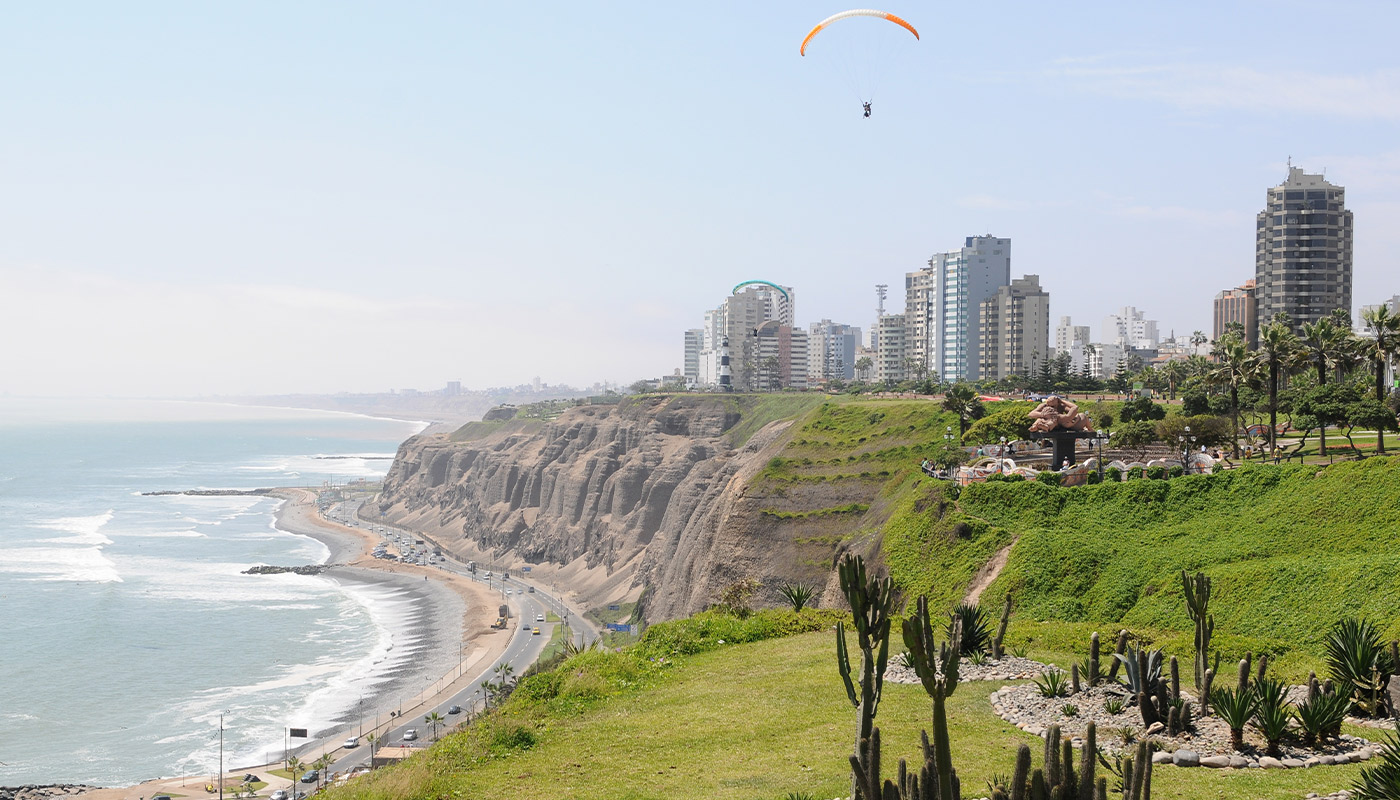 It is time to host your next meeting or event in Lima.