December 7, 2023
 
Buenos Aires is a city that offers a unique blend of culture, gastronomy, and vibrant energy. Argentina's capital city, known for its architecture, cultural life and passionate locals, provides an enchanting backdrop for a wide array of gatherings. Let's explore the highlights of event planning in Buenos Aires, from its dynamic cultural scene and gastronomy to stunning venues and engaging activities.
A city that breathes culture, Buenos Aires isn't just the birthplace of the tango, but boasts a lively arts scene, historic architecture, and many museums as just a few key highlights
Buenos Aires is for you, especially if you're looking for a European vibe with the famous Latino flair.
What makes Buenos Aires perfect for M&E?
Not only does the city boast a large number of attractions, its appealing infrastructure and advanced venues and hotels allow meetings, events and conventions to be readily hosted. To meet the demand of venue space, there is a vast number of hotels that range from cost-friendly right through to 5-star luxury hotels.
Buenos Aires is well-connected and easy to reach, with three airports, two coach stations, and a port and cruise terminal. 
Ministro Pistarini International Airport, Ezeiza (EZE)
The biggest airport in Argentina is located in Ezeiza, 32km (20 miles) from the center of Buenos Aires city. Most long-haul international flights arrive and depart from here, along with some domestic and regional flights. The journey from the airport to the center of the city takes about 50 minutes.
Jorge Newbery Airport, known as Aeroparque (AEP)
Located in the city itself, in the Palermo neighborhood, this airport is within 25 minutes of the main hotels in Buenos Aires. It serves mainly domestic flights and flights to neighboring countries.
El Palomar (EPA)
Located 18km (11 miles) from the city, El Palomar Airport began serving a range of low-cost domestic flights to destinations throughout Argentina in 2018.
With logistics covered, let's plan entertainment. Local performers can infuse your events with the spirit of Argentina. A tango show, for instance, can transport attendees into the heart of the city's cultural heritage. Additionally, Buenos Aires offers world-class theaters like the Teatro Colon, the perfect venue for unforgettable performances.

The city offers a variety of modern and well-equipped venues suitable for conferences, conventions, and events of all sizes. Here are just a few of our favorite convention centers, hotels, and unique event spaces that cater to different preferences and requirements:
La Rural Convention Center:
One of the largest convention centers in Buenos Aires boasting over 45,000sq meters (about half the area of Chicago's Millennium Park) of covered convention space, and 10,000 sq meters (about the area of a Manhattan city block) outside. It offers versatile event spaces suitable for conferences, exhibitions, and trade shows, and is host to the traditional farm and animal show.
Alvear Palace Hotel:
A luxurious hotel in the upscale Recoleta neighborhood, with elegant event spaces, suitable for high-profile meetings, conferences, and upscale events.
Hilton Buenos Aires:
Its convention center is the largest in Latin America with space for up to 4,500 guests. The venue, which comes with built-in tech, can be adapted to suit your event type. Or choose one of the 22 smaller rooms for business meetings or more intimate occasions.
El Querandí Tango Hall: 
Provide an authentic Argentine experience by hosting your event in a traditional tango venue offering a unique atmosphere.
Malba - Fundación Costantini:
An art museum with modern event spaces, ideal for meetings, presentations, and cocktail receptions.
Good food, the way to a delegate's heart!
No discussion of Buenos Aires is complete without diving into its gastronomic treasures. The city is a haven for food enthusiasts, offering a mouthwatering array of culinary experiences. From traditional parrillas (steakhouses) serving succulent Argentine beef to cozy cafés offering medialunas (croissants) and rich coffee, Buenos Aires caters to every palate. When planning events, consider incorporating local flavors through catering services that showcase Argentina's diverse and delectable cuisine. Wine tastings featuring the country's renowned Malbec are also a surefire way to elevate the gastronomic experience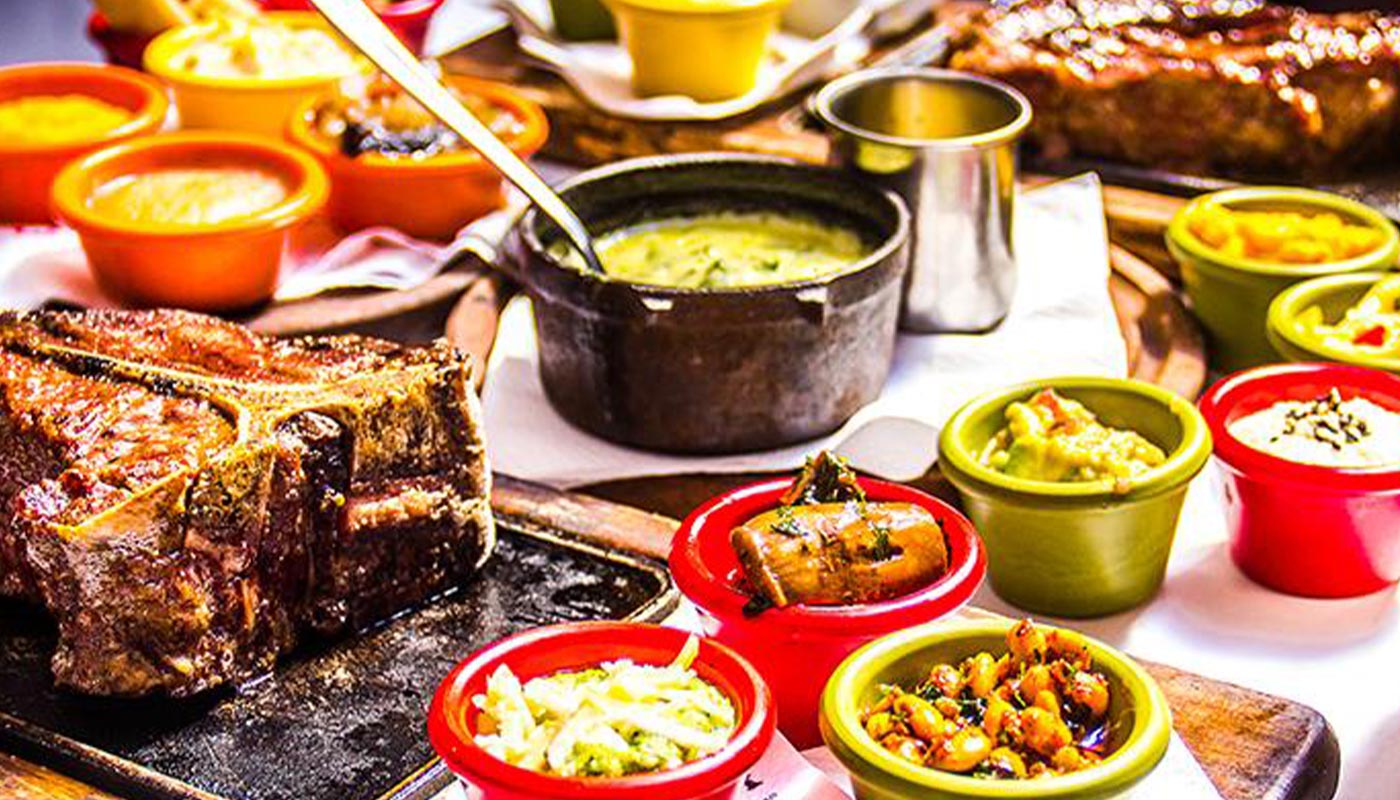 Football the Argentinian way
Why not include a football match or a visit to one of Buenos Aires' iconic stadiums? Going to a football stadium in Buenos Aires is an experience like no other. The city is home to some of the most passionate football clubs in the world, such as Boca Juniors and River Plate, and attending a match is more than just watching a game – it's a cultural phenomenon.
The atmosphere is electrifying. The passionate fans, known as "hinchas," are the heartbeat of the stadium. They sing, chant, and cheer throughout the entire match, creating an intense and vibrant ambiance.
The stadiums themselves are iconic. La Bombonera, the home stadium of Boca Juniors, is famous for its unique shape and the passionate fans packed into its stands. The steep stands create a wall of sound that reverberates throughout the stadium, adding to the intensity of the experience. It is set in the La Boca neighborhood, known for its colorful houses and the famous street Caminito. The Monumental, River Plate's home ground, is the largest stadium in Argentina and has hosted historic matches including world cup finals. 
It is time to team-build, Argentinian style
Buenos Aires offers many activities to engage attendees and make their experience unforgettable. Organize a city tour to explore iconic neighborhoods like La Boca and San Telmo, known for their vibrant street art and antique markets. Attendees can also take part in interactive cultural workshops, such as learning the art of making empanadas, and what visit to the home of the tango would be complete without taking a tango dance class?! These activities not only entertain but also immerse participants in the city's lively spirit
The city's passionate atmosphere, combined with its rich history and diverse offerings, makes it an ideal destination for a wide range of gatherings. From savoring exquisite cuisine to dancing the night away to the rhythm of the tango, Buenos Aires provides a backdrop that ensures your event is nothing short of extraordinary.