November 30, 2023
Think of Berlin and think of the most cosmopolitan city in Germany. A city with a strong personality and different from other German cities. Berlin is forward-thinking, groundbreaking and bold. And that is precisely where its charm lies.
Look around Berlin and you'll see glass buildings, home to big corporates, and slick tech startups scattered among independent cafes and gritty street art. While many know Berlin as the hipster capital of the world, it's fast becoming the must-visit destination for business travel and events. Berlin as a destination for events combines German efficiency with that quirkiness that makes the German capital famous.
Offering an enticing fusion of state-of-the-art conference venues, hotels for all budgets, world-class dining and entertainment, and the city's unmistakable creative energy, the rough diamond of Germany is now an ideal destination for meetings of all types.
As the winter chill descends upon Berlin, the city transforms into a festive wonderland with its enchanting Christmas markets. A tradition deeply rooted in German culture, these markets are a magical celebration of the holiday season.

Berlin's Christmas markets are not just places to shop for gifts; they are immersive experiences that capture the essence of the holiday season. From historic settings to modern urban vibes, each market offers a unique perspective on Christmas cheer. So, bundle up, sip on some glühwein, and let the enchantment of Berlin's Christmas markets fill your heart with joy and warmth.
Why go to Berlin?
Beyond the fantastic business conditions, there is famous yet tragic German history where you can find cultured buildings staring you in the face at every turn. These legendary sights reflect the key periods of the capital. The best way to see the city is with a walking tour to iconic sites like Brandenburg Gate, Checkpoint Charlie, Unter den Linden and the Berlin Wall. These landmarks provide a great introduction to the city's history.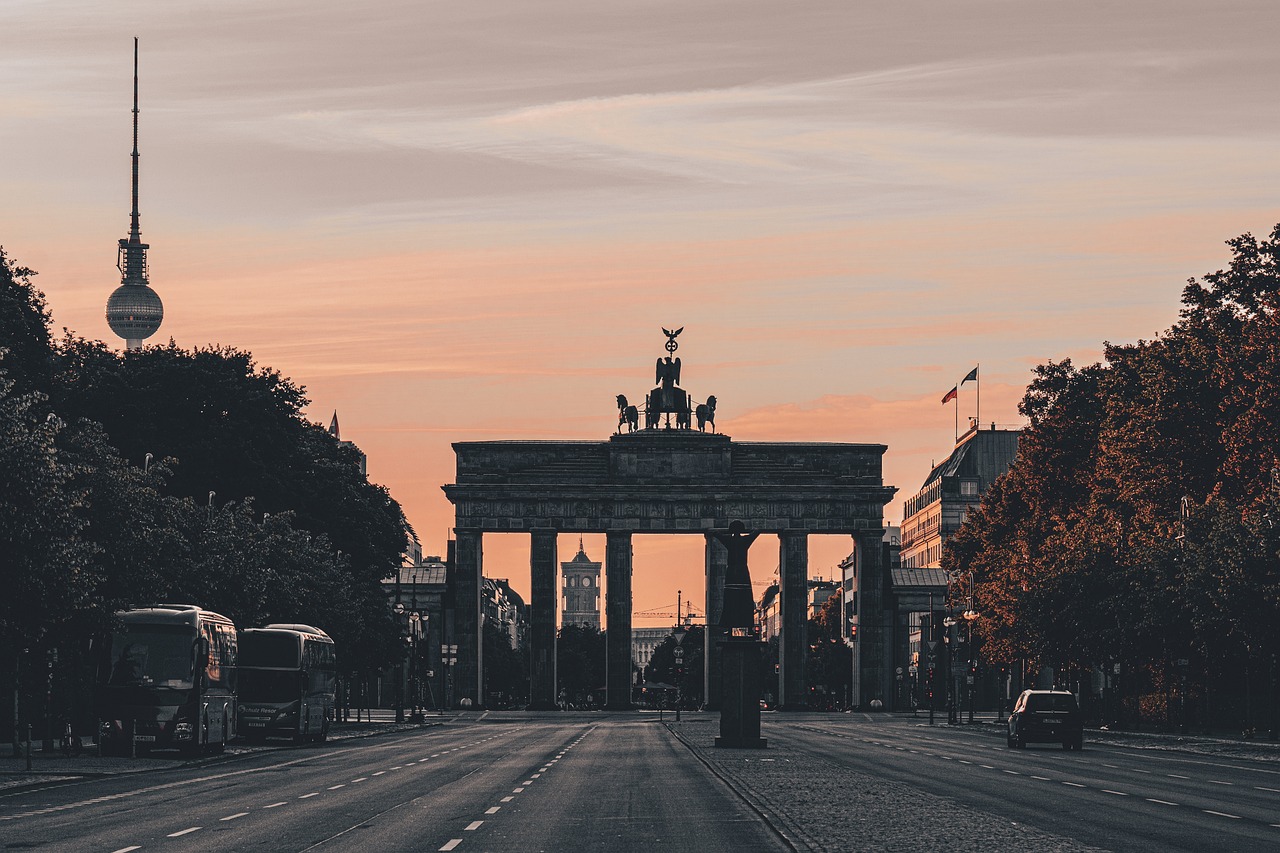 For art lovers, Berlin is where you can find some of the most eccentric pieces of graffiti painted on the sides of buildings in particular the East Side Gallery and street-side artwork, including hundreds of galleries and museums. Berggruen museum – just one of 180 in Berlin - is home to some of Picasso's finest work and the Boros Collection – a contemporary art collection housed in a World War II bunker.
Group activities

Berlin offers a plethora of exciting team-building activities for groups of employees, blending culture, adventure, and creativity. Visit Berlin offers insider tips for events, activities and entertainment, their webpage is constantly updated with information on new openings and great content of Berlin's famous neighborhoods. For groups, Berlin offers a variety of options depending on your attendees:
Treasure hunts: Explore Berlin while fostering teamwork through city quests or treasure hunts. Companies like Secret City Trails provide interactive, app-based challenges that lead teams through different parts of the city, combining sightseeing with problem-solving
Trabi safari: Explore the city in a Trabant, the iconic car from East Germany.
Alternative Berlin Street Art Tour: Discover the city's vibrant street art scene.
Cooking classes:  Berlin's culinary scene is as diverse as its population. From traditional German cuisine to international flavors, the city offers a gastronomic journey for every palate. Find out how skilled in the kitchen your attendees are, try your hand at a cooking class at a place like Goldhahn und Sampson to learn new culinary skills while fostering collaboration and communication. Complete the experience with a trip to the Currywurst Museum.
Art jamming: Tap into your team's creative side with an art jamming session. A number of venues offer painting workshops where participants can express themselves artistically, promoting teamwork and stress relief.
Outdoor adventure at Wuhlheide Park: for a more active team-building experience, consider outdoor activities at Wuhlheide Park. Options include rope courses, team-building challenges, and other outdoor adventure activities to promote trust and teamwork. In fact, Berlin is one of the greenest cities in the world, with numerous parks and lakes. The Tiergarten, a sprawling park in the heart of the city, provides a tranquil escape for attendees seeking relaxation.
Team building workshops: Numerous companies in Berlin offer team-building workshops focusing on communication, leadership, and collaboration. These workshops can be tailored to your specific team dynamics and goals.
Virtual Reality Team Building: Explore the world of virtual reality with teambuilding activities. Virtual reality experiences can range from collaborative games to problem-solving challenges, providing a unique and engaging team-building environment.
Bike tours: Explore Berlin on two wheels with a guided bike tour. Companies like Fat Tire Bike Tours offer team-building rides, combining sightseeing with physical activity and team bonding.
Comedy workshops: Improve communication and creativity through laughter with comedy workshops that offer improv and comedy workshops tailored for team-building purposes.
Recommended venues

Dynamic venues

Funkhaus Berlin: Situated on the banks of the River Spree, Funkhaus is a former GDR broadcasting center turned event space. Its atmospheric studios and impressive architecture create a unique backdrop for conferences, concerts, and creative workshops.

Factory Berlin: For a modern and collaborative atmosphere, consider Factory Berlin. This innovative space caters to tech enthusiasts and entrepreneurs, providing state-of-the-art facilities for conferences, networking events, and product launches.

Kosmos Berlin: Originally built as a cinema in the 1960s, Kosmos Berlin has been transformed into a versatile venue for various events. Its retro charm, combined with modern amenities, makes it a popular choice for film screenings, corporate functions, and cultural happenings.

Berlin's unique blend of history, innovation, and cultural richness makes it an ideal destination for meetings and events. Whether you choose a historic landmark or a modern venue, your gathering is sure to be infused with the dynamic spirit of this remarkable city. From the remnants of the Berlin Wall to the thriving arts scene, Berlin promises an unforgettable experience for both organizers and attendees. So, consider Berlin for your next event, and CWT to manage it, and let this city and us weave magic into your professional and cultural endeavors.