May 2, 2018
 
What do you want to achieve from your next meetings & events destination? Breath-taking backdrops to inspire creativity? Unforgettable incentives and team-building experiences? Something your guests will talk about long after they have landed back at their own desks?
The Dominican Republic's Punta Cana delivers all of that and more! It has glorious beaches that stretch for over 30 glorious miles, the best connected Caribbean airport, and has 36,000 hotel rooms catering for every budget.
Add into your planning mix year-round sunshine, palm trees, tickling blue skies and turquoise waters lapping against white sand - that sounds like paradise doesn't it?
The only question left to answer is… when do we leave?
Let us meet...
The Dominican Republic ranks as of the highest in the latest MICE destination figures from the ICCA. Punta Cana is the key spot for the ultimate get-away-from-it-all meetings and events. Paradisus Punta Cana Resort and Paradisus Palma Real Golf and Spa Resort are two of Punta Cana's resorts that are fully geared for business and M&E travelers with world-class conference facilities and a vast range of team building activities and experiences.
Punta Cana's Ocean-front playground
Create memories by enjoying your favourite activity, learning a new one or dipping into Dominican Republican life. Punta Cana offers some of the most exhilarating experiences.
Play golf on some of the courses shaped by the likes of Jack Nicklaus, swim with friendly nurse sharks and stingrays or even hook yourself some yellowfin tuna. That's not all, enjoy a safari at a chocolate plantation or have exotic lunch in a countryside ranch!
There is team building for everyone!
Speed through pools of mud and tear up the secluded country roads in an open buggy with your team mates whilst getting caked in mud. For all the adrenaline junkies, zipline from the highest tree tops through the subtropical jungle for two kilometres. For the sports fanatics, challenge your baseball skills against the local children. Can you out run them?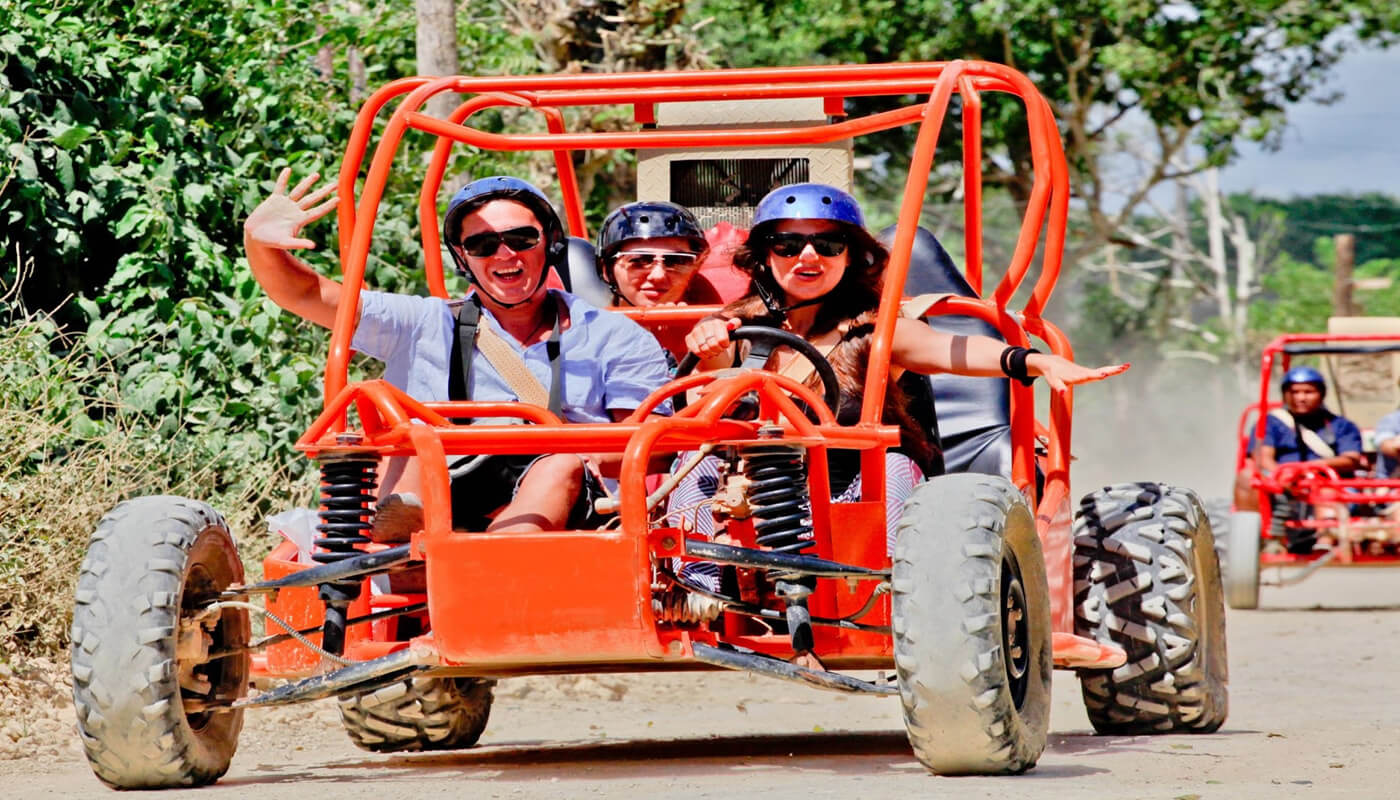 Dance like a Dominican
Have you heard of the Merengue dance? Well, you better get learning because even the palm trees sway to the rhythm. Sway your hips in time with your partner as you shift your weight from one foot to the other. Be sure to keep up with the beat!
The edition of See Yourself Here proudly features hotels featured by: