22 September 2022
 
Rwanda has changed a lot since the war of 1994. The African country has progressed in a similar fashion to some of their neighbors, such as Tanzania and Uganda, and tourism is now an important source of income for its economy.
Despite the common perception that African countries are large, Rwanda is tiny. In fact, it is one of the smallest countries in mainland Africa and is similar in size to the Italian island of Sicily. Home to nearly 13 million habitants, its geography is dominated by savanna to the southeast and mountains in the west, the habitat of the famous mountain gorillas. The climate is temperate to subtropical, with two rainy seasons and two dry seasons each year.
Hotels, venues and places to meet
Rwanda's capital, Kigali, is a city of 1,2 million with a mild climate (24⁰C to 27⁰C) all year-round. Its location makes it easily accessible to the rest of the country.
One of the benefits of hosting a meeting or event in Kigali is proximity to its international airport, which is just 3.1 miles from the central business district and convention center. You can easily fly here from Amsterdam, Istanbul or Brussels. Ranging from eco-friendly boutique properties to global hotel chains with extensive meetings and events spaces, Kigali has grown into a modern city since its foundation in 1907.
The Kigali Convention Centre (KCC) has a net floor area of 32,200 square meters with 18 different meeting spaces all equipped with AV. Its facilities cater to all types of events and can accommodate up to 5,000 delegates. Adjacent to the KCC is the Radisson Blu Hotel & Convention Centre, which also has an auditorium that can hold up to 2,600 guests. Other well-known properties include the Kigali Marriott Hotel with 254 rooms and the Kigali Serena which offers a 500-seat auditorium and fully equipped ballroom.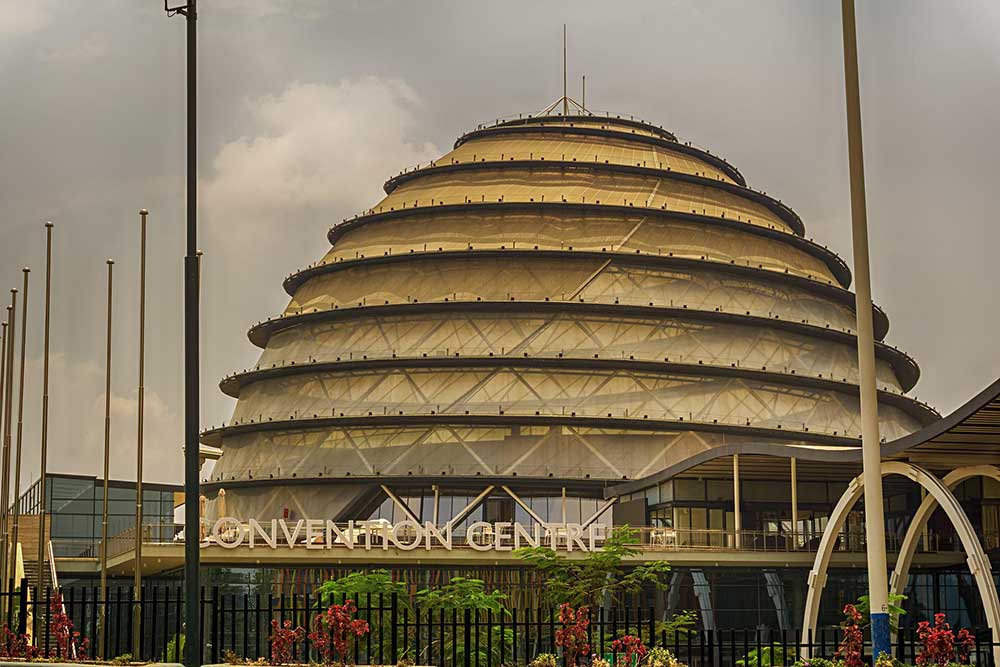 Outside the city, the country offers a wide range of boutique hotels and lodges from rustic to luxurious with architecture and interiors rooted in Rwandan cultural traditions. Some even provide meeting spaces that can accommodate mid-size groups. Bisate, Virunga and Kwitonda lodges offer suites and dramatic views of the peaks of the Volcanoes National Park. Whereas One & Only Nyungwe House's luxury accommodations sit among the tea plantations on the edge of the Nyungwe National Park.
Food or entertainment
Music and dance are an integral part of Rwandan culture, particularly drums, and traditional arts and crafts are produced throughout the country. Some of the world's best tea and coffee is grown in Rwanda. The high mountains, cool climate and rich volcanic soil result in their top-quality products. Visitors can explore the growing and production process from nursery to plantation, pruning, picking, washing, drying and the many steps to finally get to roasting (in the case of coffee). Their experience can be completed with a memorable tea or coffee tasting experience.
An incentive like no other
In a recent blog, we wrote about how to stun attendees. Visiting the mountain gorillas will do exactly that. It takes a mere 2.5-hour drive or 20 minute flight from Kigali to enter the Volcanoes National Park where the majestic landscape will draw you in with the misty air, which creates a sense of mystery. One-third of the world's remaining mountain gorillas live in the park, along with many other species, including golden monkeys.
Seeing mountain gorillas in the wild is a profound experience. Expert trackers and guides lead travelers to fully habituated, yet wild, mountain gorillas. Visitors can crouch just a few feet away and the sense of connection between species is real. The encounter is not only physical but emotional. They know you are watching and both groups perceive familiarity and behavioral clues.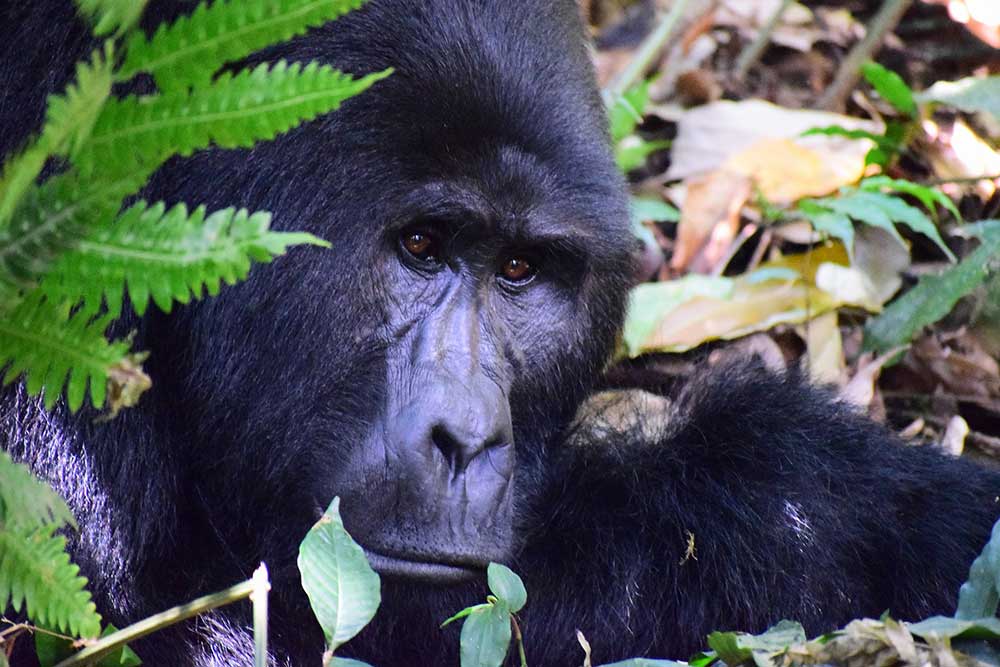 Gorillas are not the only primates found in Rwanda. The Nyungwe National Park is home to colobus monkeys, chimpanzees, owl-faced monkeys and l'Hoest monkeys. Primate treks are led by well-trained guides through the park's forest.
Furthermore, incredible cultural and historical sites are found to the south, such as in Nyanza, as well as breathtaking landscapes from Rubavu and Lake Kivu in the north. Accommodations throughout the country are as varied and spectacular as its surroundings.
Marisa Garcia de Ulzurrum – Global Bid Manager